Truffle Trees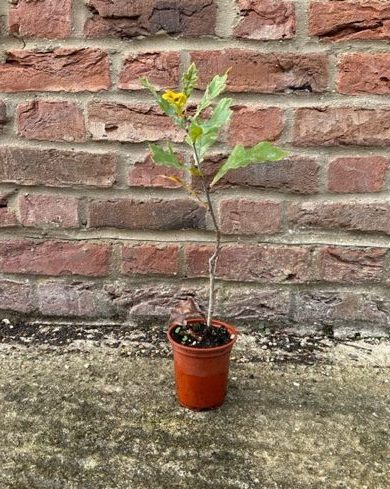 We are delighted to now be able to offer native truffle trees for sale.
The trees are inoculated with our own wild English autumn truffle spore (tuber uncinatum), hunted in Wiltshire, Hampshire and Somerset.
They are grown from native seed harvested from ancient woodland by our partners; a small, dedicated nursery in Lincolnshire.
We believe our trees are the only 100% native truffle trees available – English truffle spore and English trees – making them perfectly suited to our climate and soil.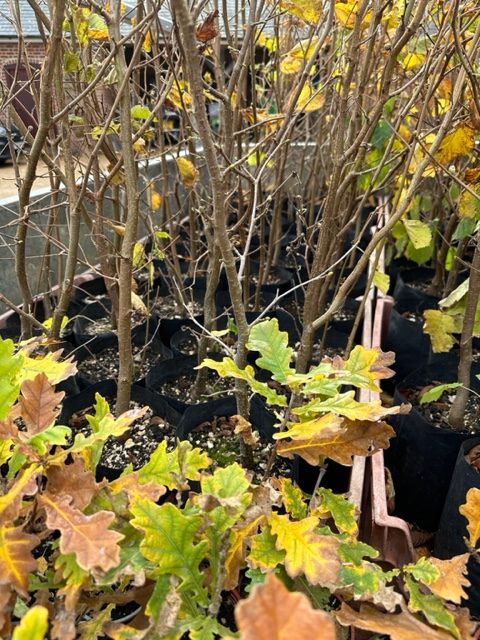 Our home-grown trees are containerised using an organic medium mixed to our own recipe. We don't use any insecticides or pesticides but mix our own organic fertiliser, which encourages the healthy development of the tree, and in turn the truffle mycorrhiza.
With totally native provenance there is no risk of importing disease or pests, and the trees do not have to be subjected to international transit or customs regulations.
All current stock has been examined and certified to be hosting truffle mycorrhiza, and a batch of all newly inoculated tree stock is examined and certified annually.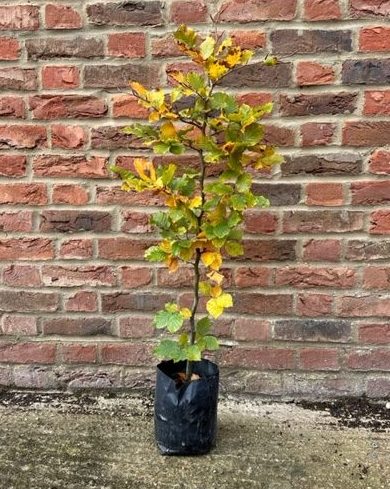 Our trees are supplied in small containers ready to plant – we can advise on preparation of the land, planting and tree care, as well as recommending planting contractors if needed.
Within 3-8 years your trees should start to produce truffles – at this point we can arrange for a survey by one of our hunters, and if truffles are found we can arrange to hunt them regularly for you, if required.
As the UK's leading fresh truffle wholesaler, we are always looking for more fresh English truffles – demand is far above supply – so we can also offer to buy any truffles produced by your trees in the future and supply them direct to the best restaurants in the land.
Our current stock includes 4-year-old beech trees, 4-year-old hazel trees, and 2-year-old oak trees, all ready for planting.
Disclaimer: while we endeavour to provide the best inoculated truffle trees, as with any tree supplier we cannot offer a guarantee that these trees will produce truffles; this depends on environmental factors which will be the responsibility of the landowner.
Please note – the minimum order is 50 trees. Contact us for details and pricing.