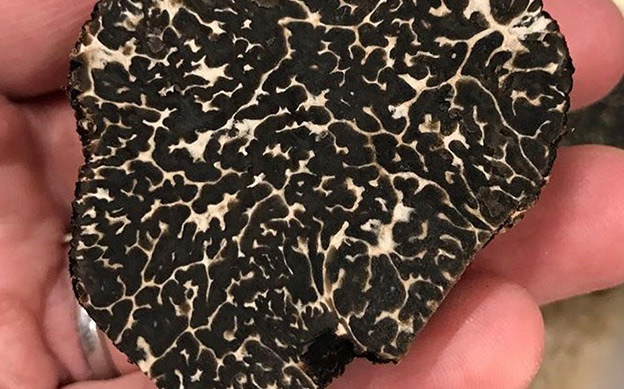 SPANISH TRUFFLES
Black Winter truffles (tuber melanosporum)
Traditionally France has been known as the main source of black winter truffles – often known as "Périgord" truffles – but many of the best European black truffles actually come from Spain. The ones that we import are extremely high quality – as good as or better than those from any other country in the world.
Black winter truffles are native to Spain but the Spanish do not have a strong tradition of truffle consumption. However their climate and soil is perfect for truffle production and in the last few decades some growers have turned it into an art form.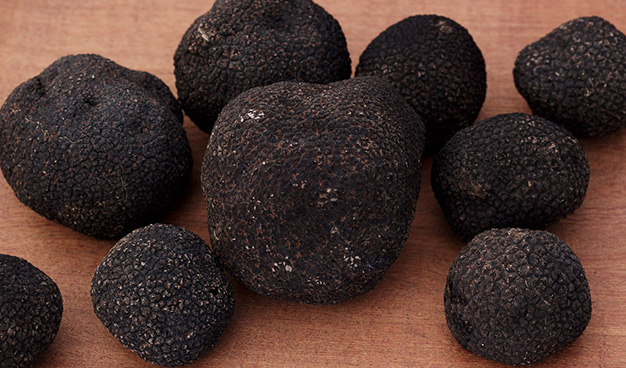 Spain now produces a very large percentage of Europe's tuber melanosporum, but most Spanish truffles are sold to the middlemen in France, from where they are then sold on internationally.
All our black winter truffles come direct from two producers with whom we have exclusive relationships; three generations of families, based in villages in the mountains of North Eastern Spain, who put all their passion and expertise into cultivating and hunting some of the best black winter truffles in Europe.
By going direct to the source our truffles are incomparably fresh and the huge volumes we import ensure that we get the pick of each hunt – wonderful black truffles with a deep, rich, exotic aroma.