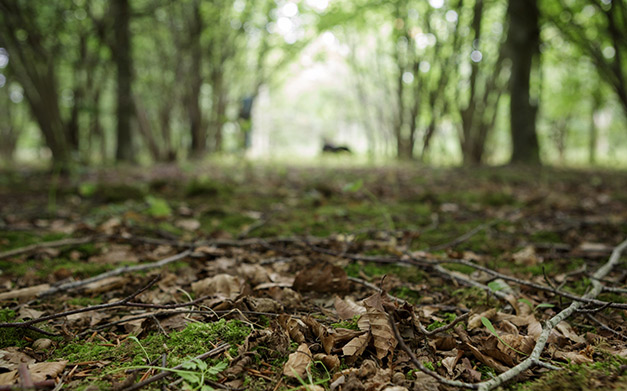 ENGLISH TRUFFLES
Black Autumn truffles (tuber uncinatum)
Our English truffles are personally hunted by us, growing wild in the woodlands of a unique and very special family farm at a secret location in Wiltshire.
Truffles in the county of Wiltshire have a history going back hundreds of years, but finds since the 1930s have been few and far between – until recently.
The first truffle on the farm was discovered in 2004, entirely by accident, when one of the landowners stumbled upon it whilst out walking in the woods. Following identification, more truffles started to be found in the area.
Since then the truffles have gradually spread further around the woodland on the farm and seem to get even more plentiful by the year. It is thought to be unique, certainly in the UK and perhaps anywhere, for so many wild truffles to be found in one small area.
Rumours of our fantastic truffles have been picked up by the national media and the woods have now appeared on BBC1, Sky News, iTV1, Channel 4 and BBC Radio 4, as well as in The Sunday Times, Country Life and The Guardian – all of whom were fascinated by the unique and amazing story of our Wiltshire truffles.
We use our trained dogs to hunt, going out two or three times each week during the season – which runs from the end of the summer through to around Christmas and sometimes beyond.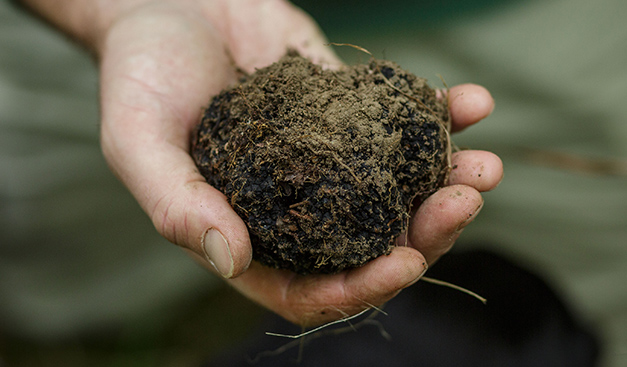 Although the truffles are wild, we now actively manage the woods to help encourage and support them, for example selectively pruning the trees to allow more light in. Over recent years new woodlands have been planted around the farm and elsewhere in Wiltshire, inoculated with our own truffle spore, with a view to continuing and increasing the supply for future generations.
As well as the high quality of the truffles, our customers love the fact that they are buying a fresh, local, wild product directly from the source.