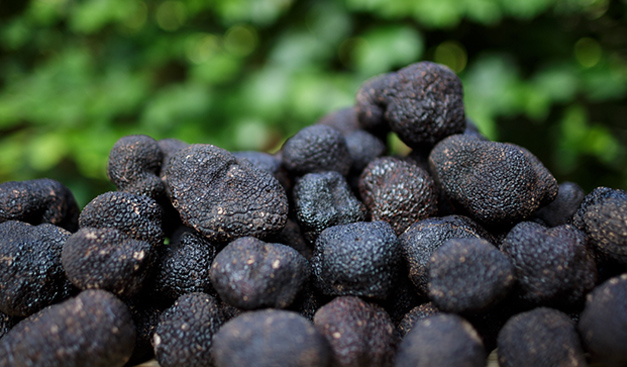 AUSTRALIAN TRUFFLES
Black Winter truffles (tuber melanosporum)
Australian truffles are the same variety as the European black winter truffle – tuber melanosporum. They have been one of the biggest gastronomic sensations of recent years.
The Australian winter truffle season exactly mirrors the season in Europe, with fresh truffles available during June, July and August. It is so exciting for creative and forward-thinking chefs to have top quality truffles available during the European summer, creating the opportunity to pair the wonderful intoxicating flavours of the Winter truffle with fresh, vibrant European summer ingredients.
We are the UK's leading supplier of Australian truffles, importing many hundreds of kilograms every year and exclusively supplying almost every 2 and 3 Michelin star restaurant in the UK, as well as countless other great restaurants. One simple reason – our Australian truffles are the freshest and best available.
Wiltshire Truffles Limited has a completely exclusive relationship with the two families known as being the producers of the highest quality truffles in Australia. We regularly visit them in person so, as with the truffles we hunt ourselves in England, we personally know the exact woodlands where the truffles are found.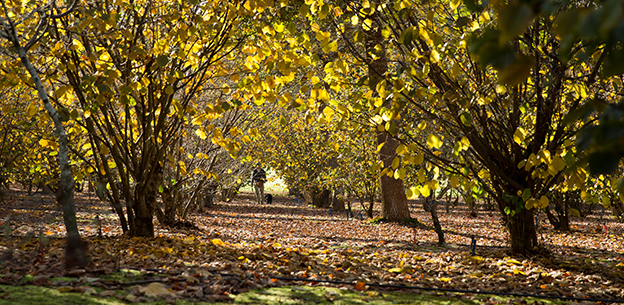 There is something magical about the rich Karri loam soil at our friends' farm near Manjimup in Western Australia which, combined with their farming skill and experience, produces truffles of astonishing quality.
The truffles are rushed straight to the airport the moment they are hunted. There are no middlemen involved; we often have them on the tables of the best restaurants in the UK within 36 hours of coming out of the ground. It would be impossible to buy fresher or higher quality Australian truffles!